I wanted to stick to my current theme of sceneries and refrained from adding a character in it. Though I kept it empty as a watercolor painting, the blank space is open for any other character to be slapped on to.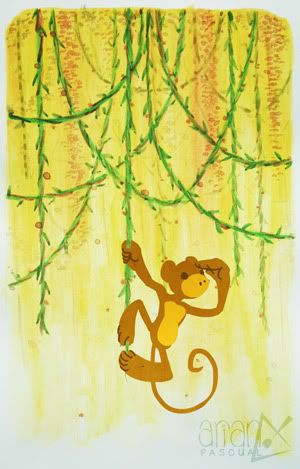 I added a monkey.
Click here to download
the background and add your own subject.
(Just don't remove my the watermark pls)
I'll just leave this here